Statewide Services from the Lean Six Sigma Experts of Maine

Lean Six Sigma Expert of Maine is a company you can trust and rely on. Our company has been in the LSS industry for quite a long time. And ever since, we have helped numerous individuals in getting certified and companies in implementing LSS. So, call now for assistance and read along for deep insights.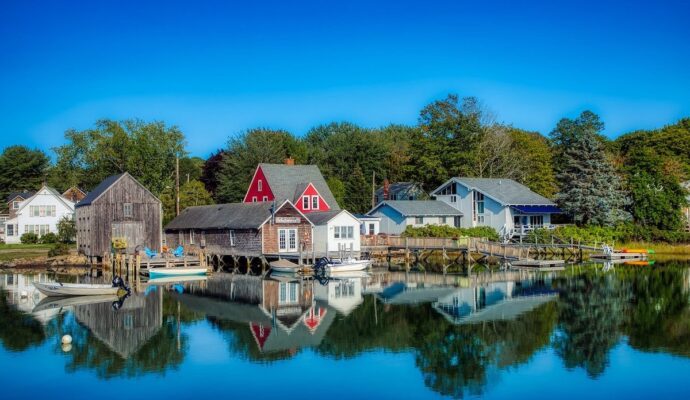 Lean Six Sigma Certification
---
LSS Certifications are a great of scaling your career if you operate in the Quality Management domain. There are mainly three LSS belts known as LSS green, yellow and black belts. Using these belts, you can grab better opportunities and can develop valuable skills.
However, to achieve the LSS certification, you need to appear for an exam. And this exam is quite tough, which means you'll need formal training to pass the exam. And this is why we're here. Our LSS instructors will train you in a way that you certify in the first attempt.
We have qualified trainers who have assisted hundreds of individuals in getting certified. We have a better success rate as we follow unique training methods. Our training methods are more engaging and interactive, which ensures better knowledge transfer.
Here are the belts we'll help you with: 
LSS Yellow Belt: If you need basic information about how LSS works and its principles, this belt is meant for you. You can become a better team member with this belt and can scale your career.
LSS Green Belt: This belt is for individuals who need intermediate knowledge about the LSS principles. Green belt-certified individuals are better at dealing with data statistically. Also, such professionals are capable of handling saturations more strategically.  
LSS Black Belt: This belt is for individuals who want to master the LSS principles. You can learn practical methods of implementing LSS. Black belts lead yellow and green belt certified professionals into LSS projects.
LSS Curriculum for High School Students
---
Lean Six Sigma is not limited to companies and professionals. Many high schools within the United States have found its application in their curriculum. LSS is a methodology that has easily implementable methods capable of bringing positive changes to one's life. Take the LSS Yellow belt, for example. This belt can help high school students learn how to tackle problems or issues more professionally. It can also help high school students learn how to deal with teams and contribute to team efforts.
With LSS Green belt certification, students can learn how to make better fact-based decisions. Also, they can learn problem-solving skills, which are useful for the future. If you want to implement the LSS and enjoy the benefits, you need to contact us. Our professionals will help you integrate LSS into your school so that your students can become ready for the challenges of the future.

Locations We Serve 
Lean Six Sigma Experts of Maine handles customers from the below locations: 
Portland

Kittery

Hermon

Kennebunk

York

Auburn

Bangor

Presque Isle

York County

Cumberland County
Contact us now!
Lean Six Sigma Experts of Maine is a company you can trust in Lean Six Sigma. Our professionals have the experience, skills, and resources that you need to reap the benefits of Lean Six Sigma. So, contact us now and get the process started.
There are so many areas or regions where we offer these services with most of them being cities.
However, if you need any of these services, you need to contact us. The list below comprises the areas where we offer these services.