Maine Lean Six Sigma Yellow Belt Training and Certification

The more a company improves, the more it grows and develops. Continuous improvement is the key to success for a business. This is why Lean Six Sigma has been developed. It is one of the widely recognized strategies all over the world and is highly used by all industries.
Want to get Lean Six Sigma Certified? You have come to the right place. We are the Lean Six Sigma Experts of Maine. We hold expertise in training and consultation for Lean Six Sigma Certification. Contact us and get registered today.
Here is a complete guide about Len Six Sigma to learn about it and understand how it can be beneficial for the organizations and even for your career.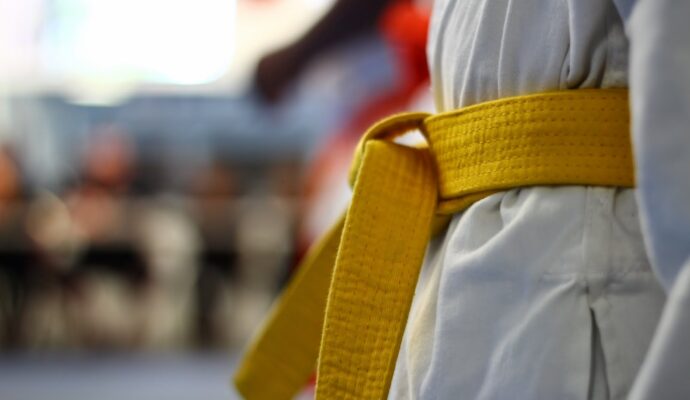 What is Lean Six Sigma all about?
LSS is a data-driven methodology used to increase efficiency and bring improvement in the company's performance by rectifying the processes and removing unwanted activities. It focuses on the production and manufacturing processes of the company.
Lean Six Sigma helps minimize the waste produced during the processes and reduce the variations in them to a great extent. Lean Six Sigma has three certifications: Lean Six Sigma Yellow Belt, Green Belt, and Black Belt. All of these levels have their importance and eligibility criteria. Let us learn in detail about the first level of Lean Six Sigma certification.
Lean Six Sigma Yellow Belt 
One that has passed the Lean Six Sigma Yellow Belt examination is called a Yellow Belt. A Yellow Belt certified professional has the basic knowledge of the Lean Six Sigma concepts and is a crucial member of the project teams but doesn't lead the projects independently.
Yellow Belt training includes the introduction to the Lean Six Sigma tools and techniques. It is a great way to start your journey towards Lean Six Sigma. The Yellow Belts run small improvement projects using PDCA techniques (Plan, Do, Check and Act).
Lean Six Sigma Yellow Belt is basically to train the people and developing skills in the individuals and employees so that they are able to handle and solve localized problems related to the team and small projects. They are trained in a way so that can add value to the projects with their contribution.
A Lean Six Sigma Yellow Belt certification is given more importance as compared to the non-certified employees or candidates. Even if the yellow belt does not lead the projects like the Green or Black Belts, they are still really important as a team member.
It is because of them that the projects are completed successfully, and product deliveries are done on time. Thousands of companies get their employees Lean Six Sigma certified in a year. This is all because of its amazing benefits and advantages.
Here are some of the most asked questions about the Lean Six Sigma Yellow Belt.
---
Lean Six Sigma Experts of Maine 
If you want to successfully get Lean Six Sigma certified without any hassle, you would require a qualified team of trainers by your side. This is why we are here. We, Lean Six Sigma Experts of Maine, have a pretty amazing experience in the field of Lean Six Sigma training and consultation. 
Our company's trainers have immense experience and are highly qualified. They will be using the best ways to train you and understand all the concepts of Lean Six Sigma in the best way possible.  Lean Six Sigma implementation isn't an easy task. Our expert consultants will help you in the easy and correct implementation of Lean Six Sigma. They will be guiding and assisting you side by side. 
It is important to develop the students' skills at young ages to make them stand stable in the competition. This is why we, Lean Six Sigma Experts of Maine, provide a Lean Six Sigma curriculum for high school students too. Want to know more about our services? Give us a call now.
There are so many areas or regions where we offer these services with most of them being cities.
However, if you need any of these services, you need to contact us. The list below comprises the areas where we offer these services.